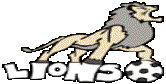 LITTLEPORT LIONS
INTERNATIONAL TWO-DAY TOURNAMENT
29TH & 30TH MAY 2005
Are you a beginner itching to win your first Korfball trophy or a seasoned pro that knows how much fun these tournaments can be?
Either way, Littleport Lions will be holding a competitive but FUN two-day tournament in which two competitions are being run simultaneously over the 29th & 30th – A beginners tournament and a Seasoned players tournament with trophies (and wooden spoons if your not so lucky!) up for grabs to each of the two winning team's!
The competition will run over two days –
Sunday 29th and Monday 30th of May at the Littleport Leisure Centre.
(See map)
Top class facilities including changing areas and showers, excellent car parking availability (with no charge!) and well priced hot food and drink available all day from the Sports centre bar!
Fun mini-competitions will be running throughout the day with on the spot prizes!
And, of course, the WORLD FAMOUS Lions Tournament social on the Sunday evening! You've not been to a tournament until you've been to our social!

FIRE IN THE DISCO!







Registration: 10.00am Sunday 29th May
Start: 10.30am
Cost: £20 per Seasoned player's teams - £16 per Beginners teams
To register or for more information contact Sara Neaves at saraandtim@tesco.net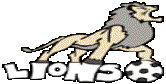 REGISTRATION FORM
Club name: ___________________________
We would like to enter _____ team(s) into the Seasoned Players Tournament. (£20 per team)
We would like to enter_____ team(s) into the Beginner Players Tournament. (£16 per team)
Contact name: ___________________________
Contact address: ___________________________
                                ___________________________                                           
                                ___________________________
                                ___________________________    
Contact e-mail: ___________________________
Contact Telephone number: ___________________________
I encl a chq payable to 'Littleport Lions Korfball Club' for £ ____
Please return this form and payment by 6th May 2005 to:
Sara Neaves, 21 Broadway, Witchford, Ely, Cambs, CB6 2HJ